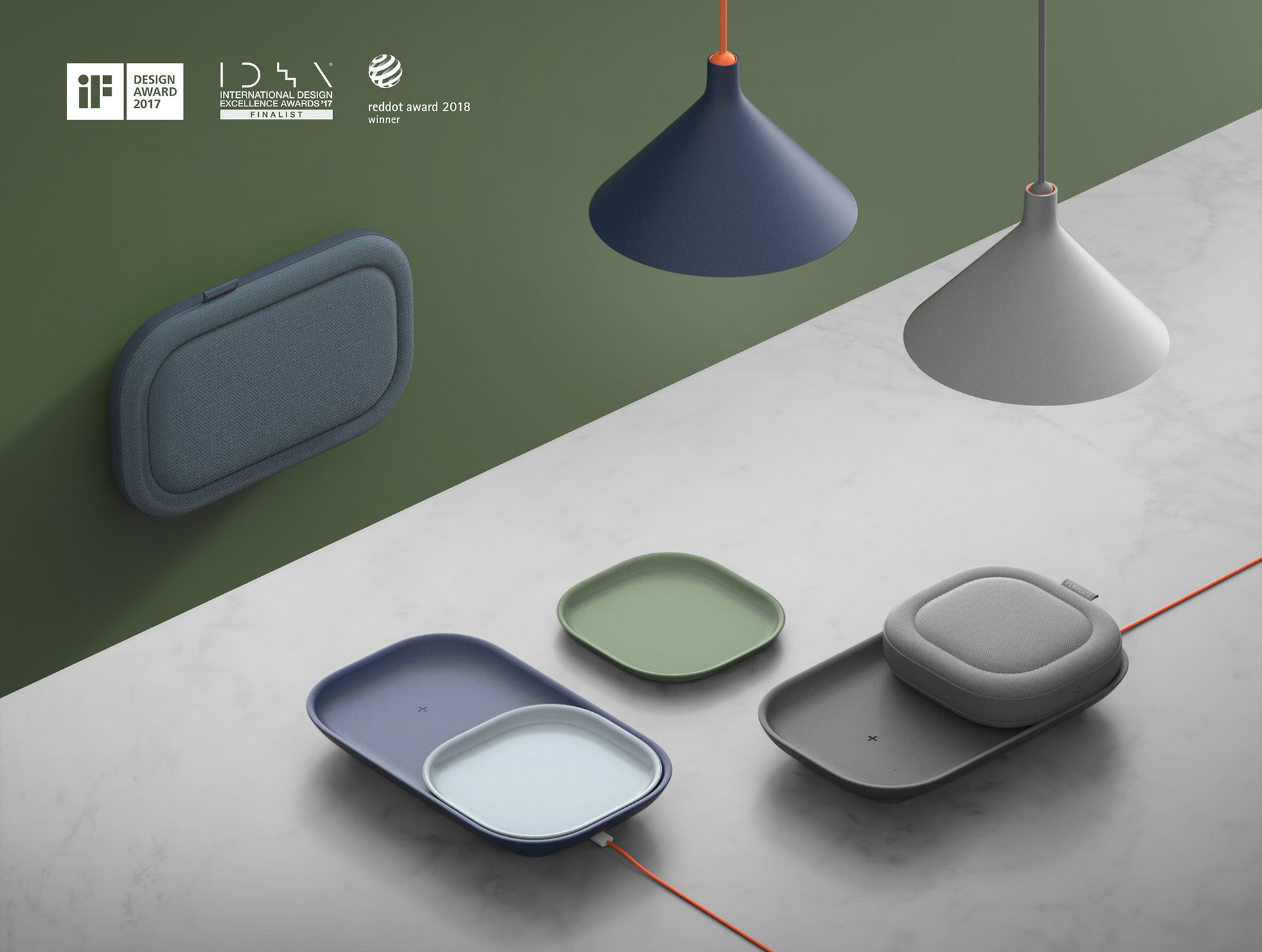 The Permeate Series Smart IoT Home Furnishing Series
Natural and smart linking of the objects we use in our everyday lives will become the main keyword when it comes to establishing new wireless networks. I propose a NEXT wireless ecosystem that creates new wireless environments. Home Furnishing refers to decorating the interior of a home. Home furnishing is an envelope term that refers to all activity from changing the wall paper of a home and bringing in new furniture etc., and is now becoming a social trend. In line with these trends, instead of a mechanical design language that emphasizes functionality and technology, I propose the Smart Home Furnishing Series that sensibly appeals to the home owner while blending in naturally to the home environment. 

The Lackluster Beginnings of Smart Homes
As the amount of disposable income of people increases, and as they begin to value their quality of life, people spend more and more time decorating and furnishing their own spaces. The market for interior furnishings and decorations is growing every year at a rapid rate and in addition to traditional stores such as IKEA or Muji even fashion brands including Zara and H&M etc. have launched in-house interior shop brands. As the number of one or two people households across the globe increases, it appears that this trend for lifestyle shops to show growth will continue for at least the short term.
Everyday there is a plethora of technologies and services that are developed, such as smart homes and IoT tech etc., to provide convenience in our lives. But it appears that people are not yet ready to completely embrace and accept these new technologies and devices. It might be due to the fact that these devices have been invented while dreaming about the distant future, and many times these IoT devices are reminiscent of robots.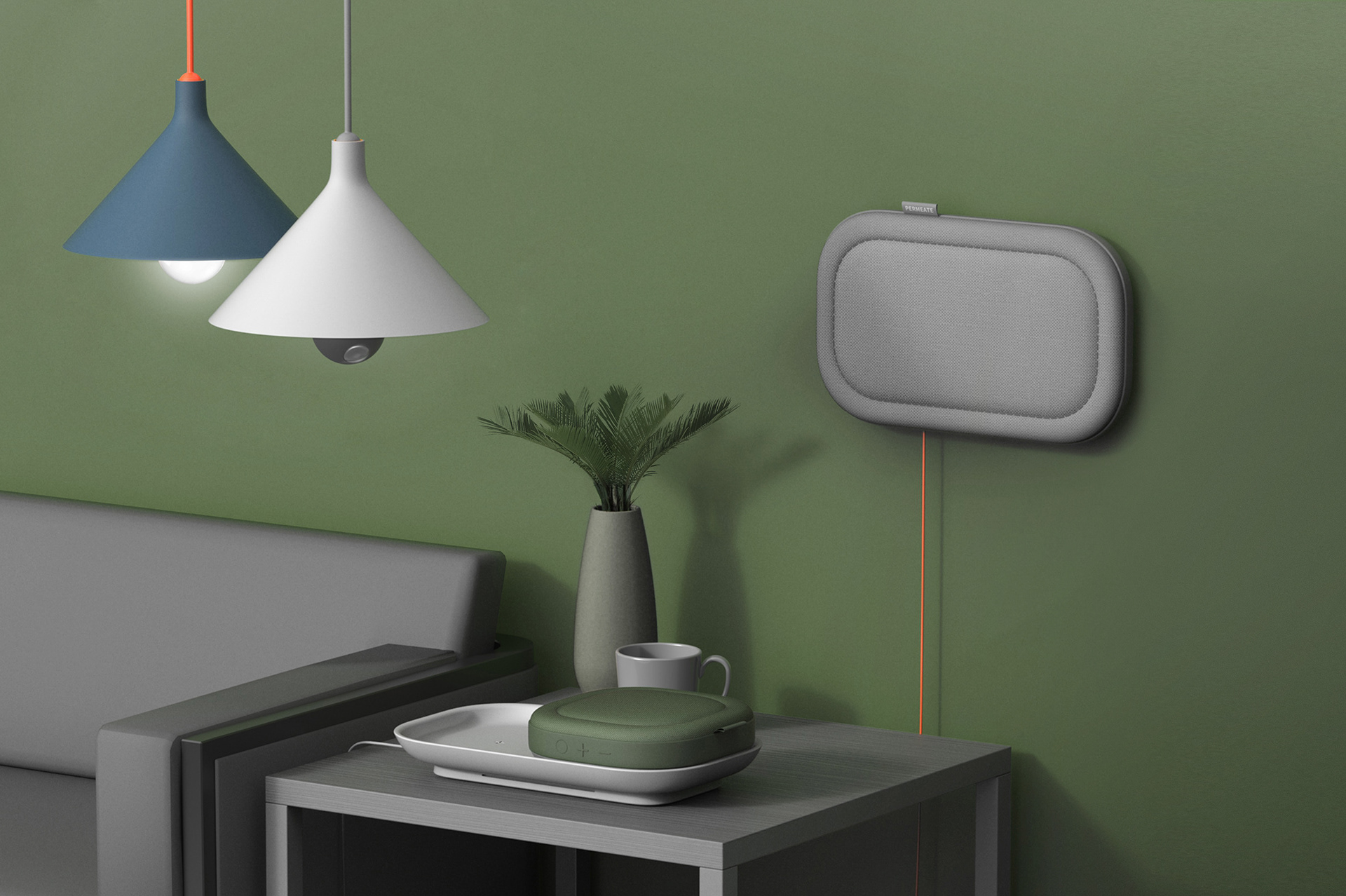 Naturally Blend In With Household Surroundings
The design concept that I am proposing is a smart home furnishing philosophy that seamlessly blends with per-existing home interiors. Instead of solely emphasizing mechanical design language that focuses on functionality and technology, this is a experience focused design language that sensibly blends into the previously existing home interiors. This means that users can experience smart lives through natural experiences without having to learn new functions or ways to operate devices.
These products will seamlessly blend into the lives of people based on their natural and sensible designs. The devices will be linked intimately to provide a smart living environment. Because these new devices seem quite everyday, it will not be easy to notice these devices in our everyday lives. But slowly and naturally, these devices will incrementally improve the lives of people in smart ways. ​​​​​​​ 
Home Care Camera Lighting
The lighting and home care camera have been integrated into one unit. Rather than having the appearance of a CCTV that is used for monitoring, it serves the role of an object that provides lighting. It can also be controlled by a smartphone.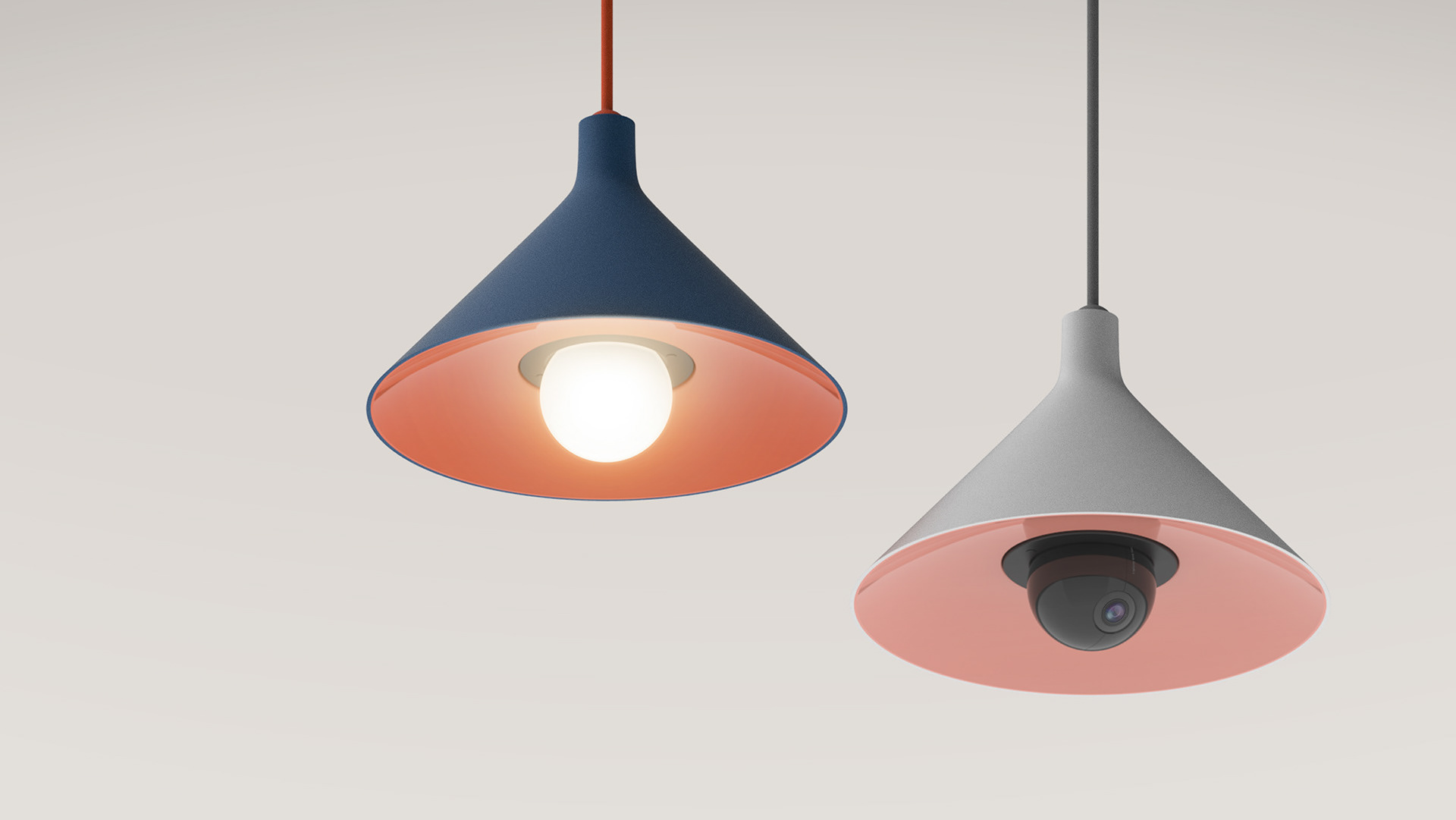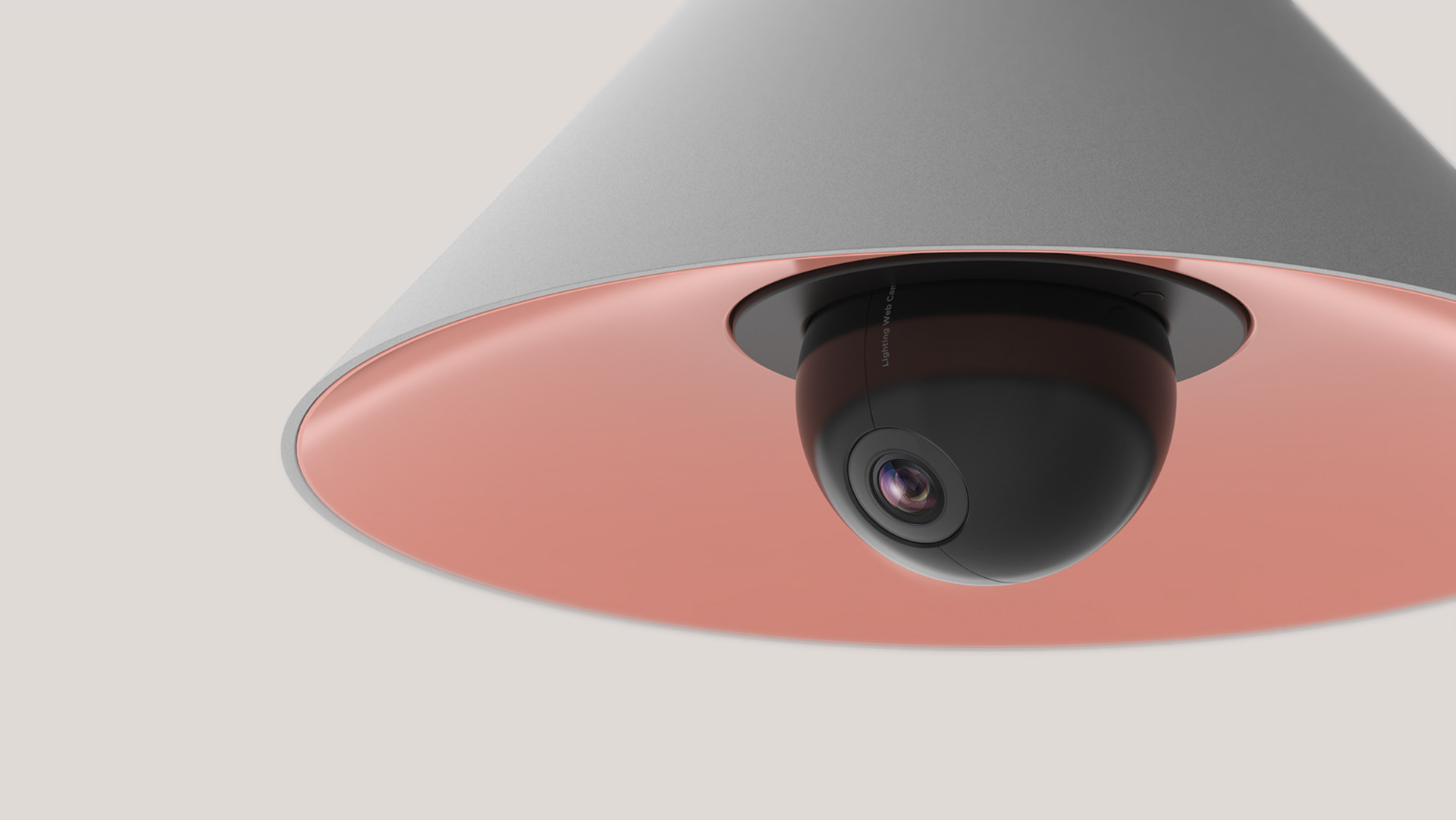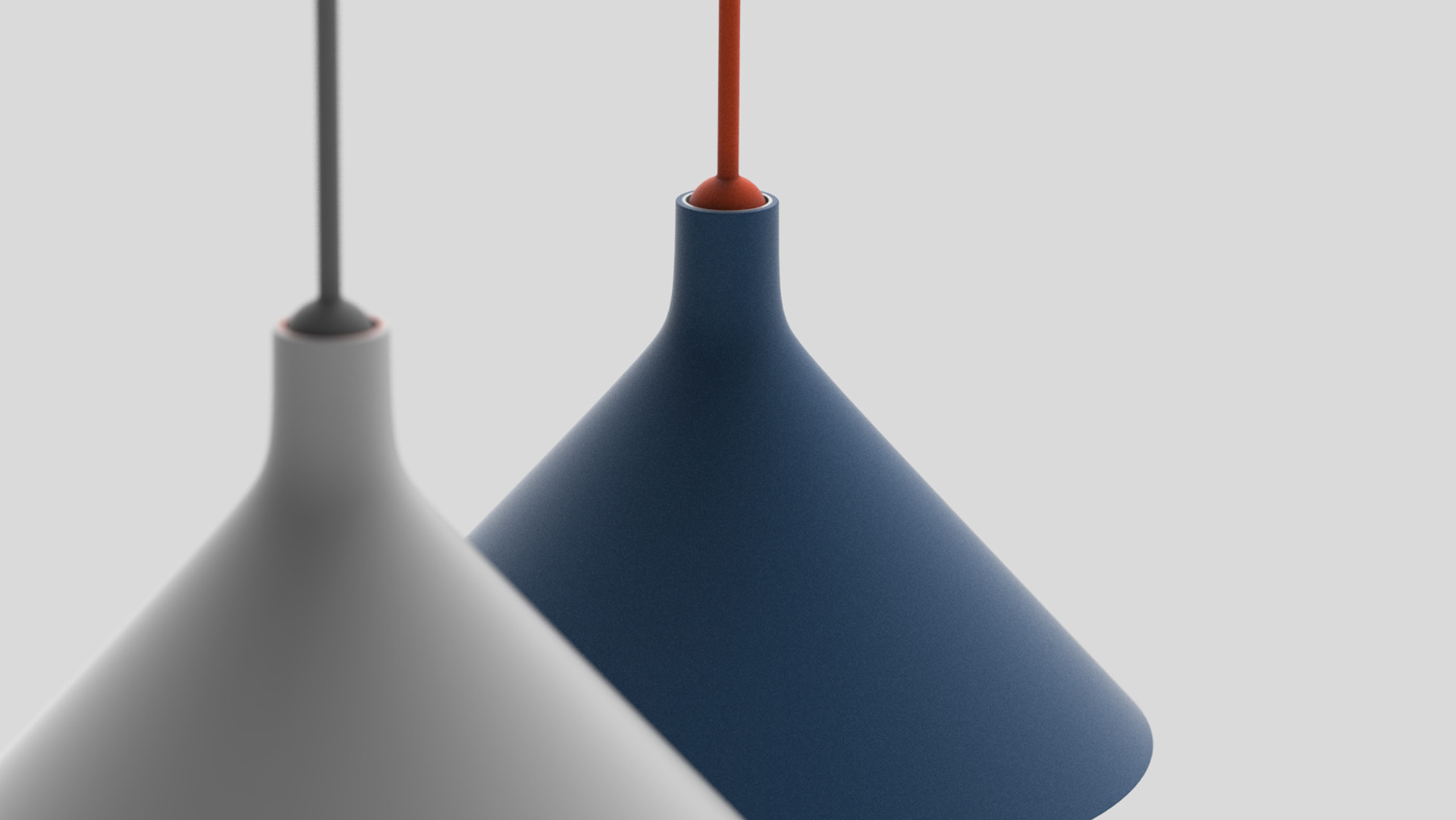 Wireless Charging Tray for Household Interiors
This is a tray that also functions as a wireless charging pad. Do not plug in your devices into wall-plugged outlets, but place your smartphone on top of the tray for wireless charging. Other devices that we use every day including car keys, pens and notebooks etc. can also be charged on the tray.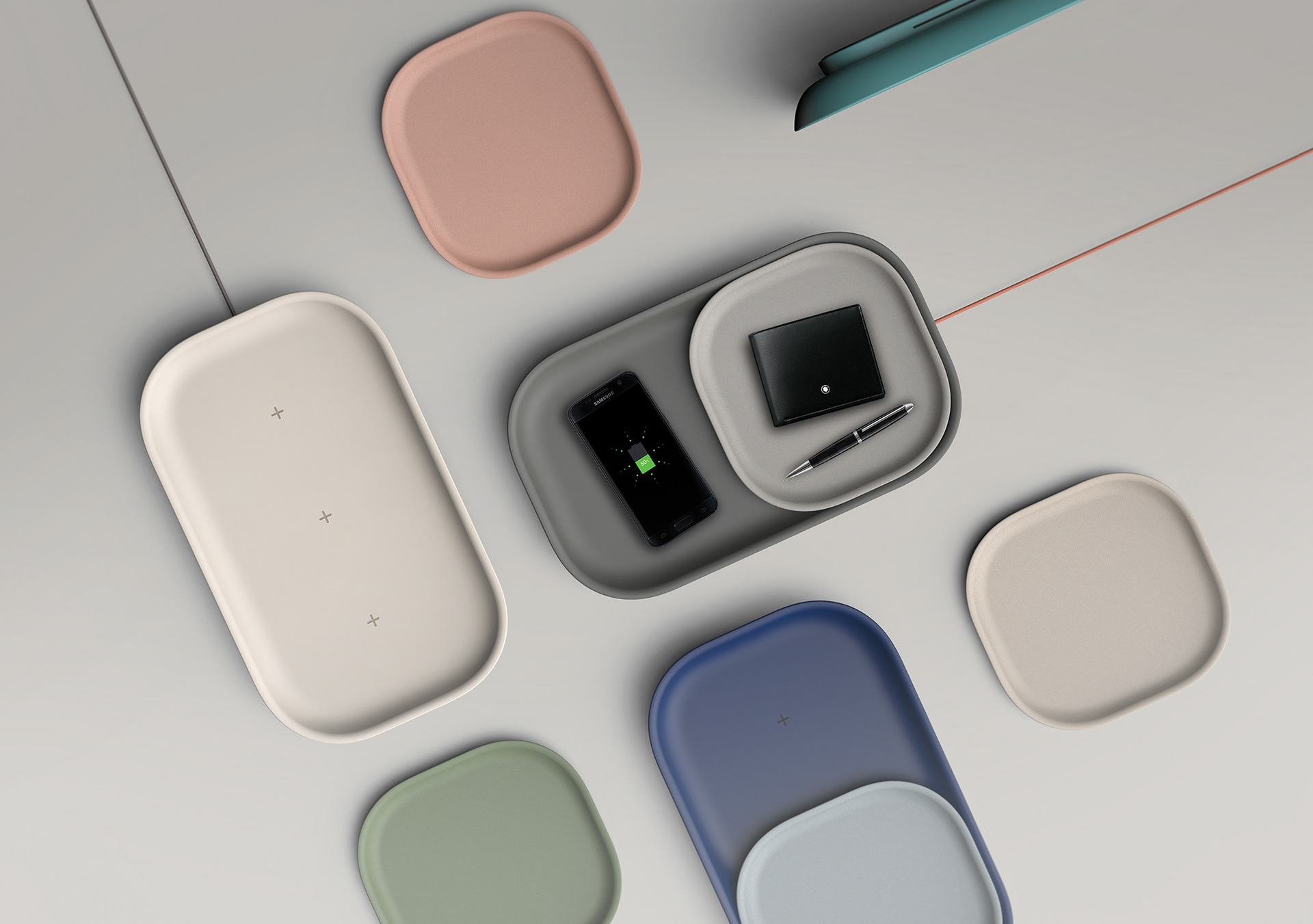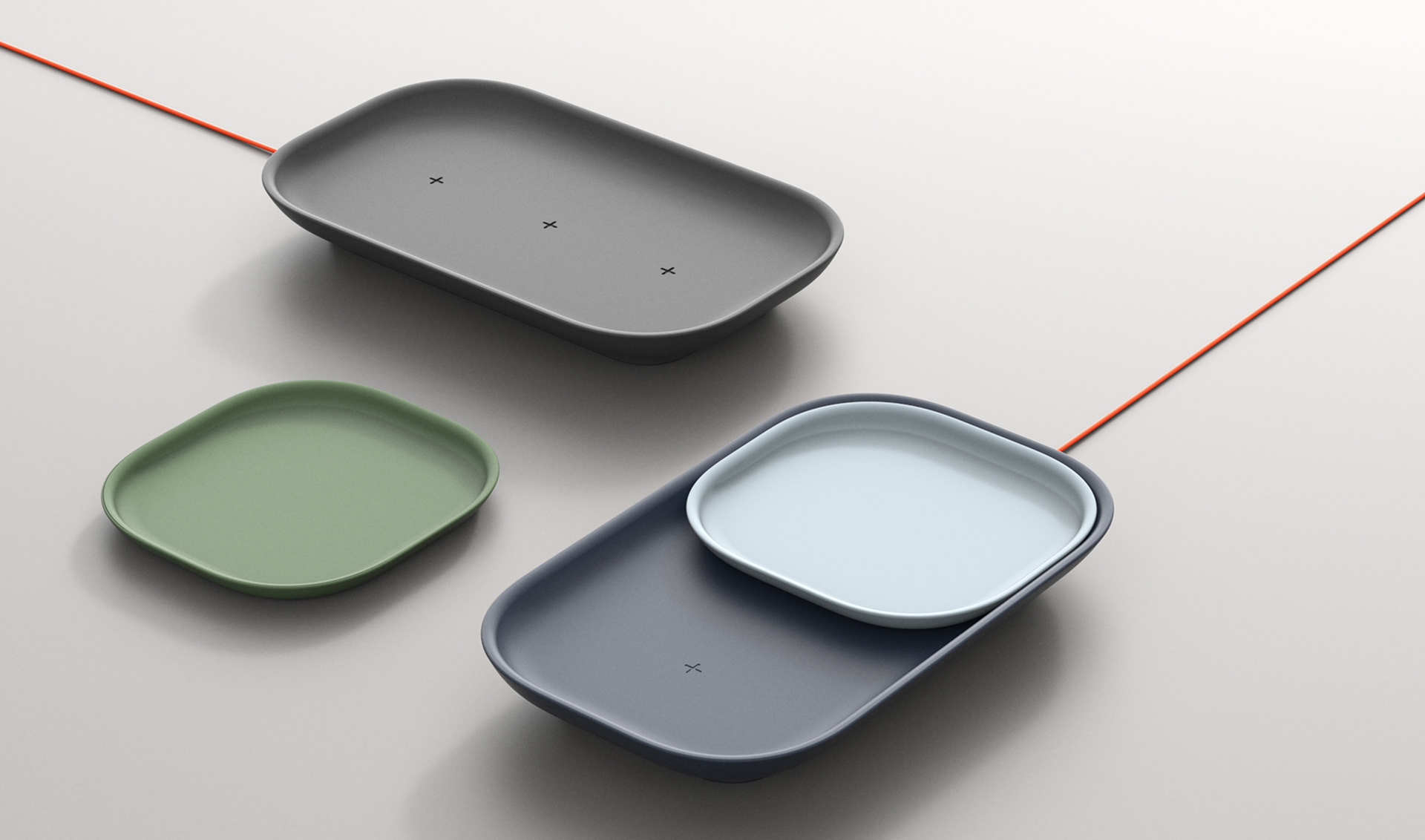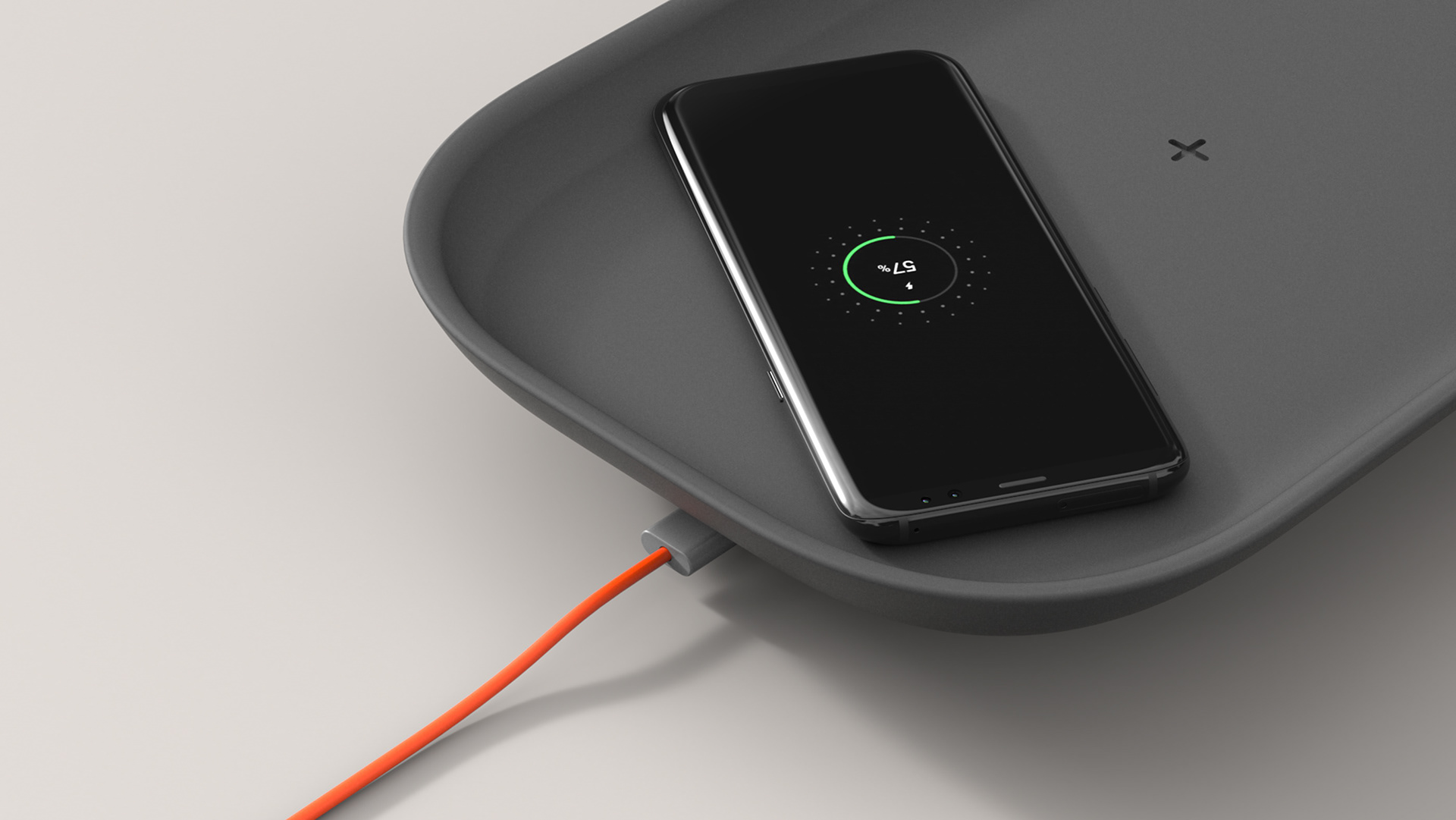 Bluetooth Speaker with a Fabric Frame
This is a Bluetooth Speaker finished with a comforting and warm feeling Fabric Frame. It can be used by hanging it on the wall or while on the move. The small size of the speaker also enables it to be charged on the wireless charging tray. This speaker can blend into be included as part of the home interior design.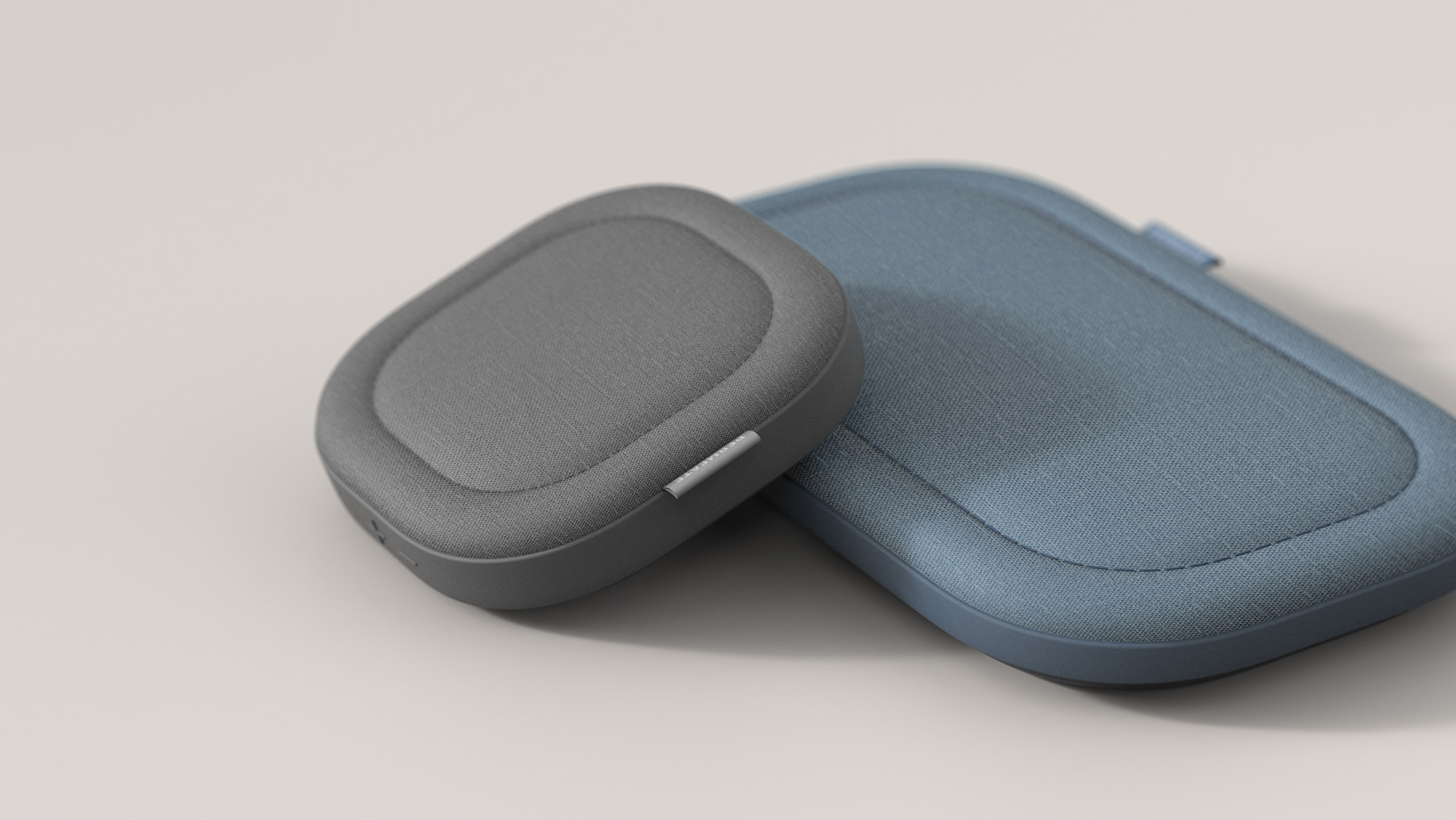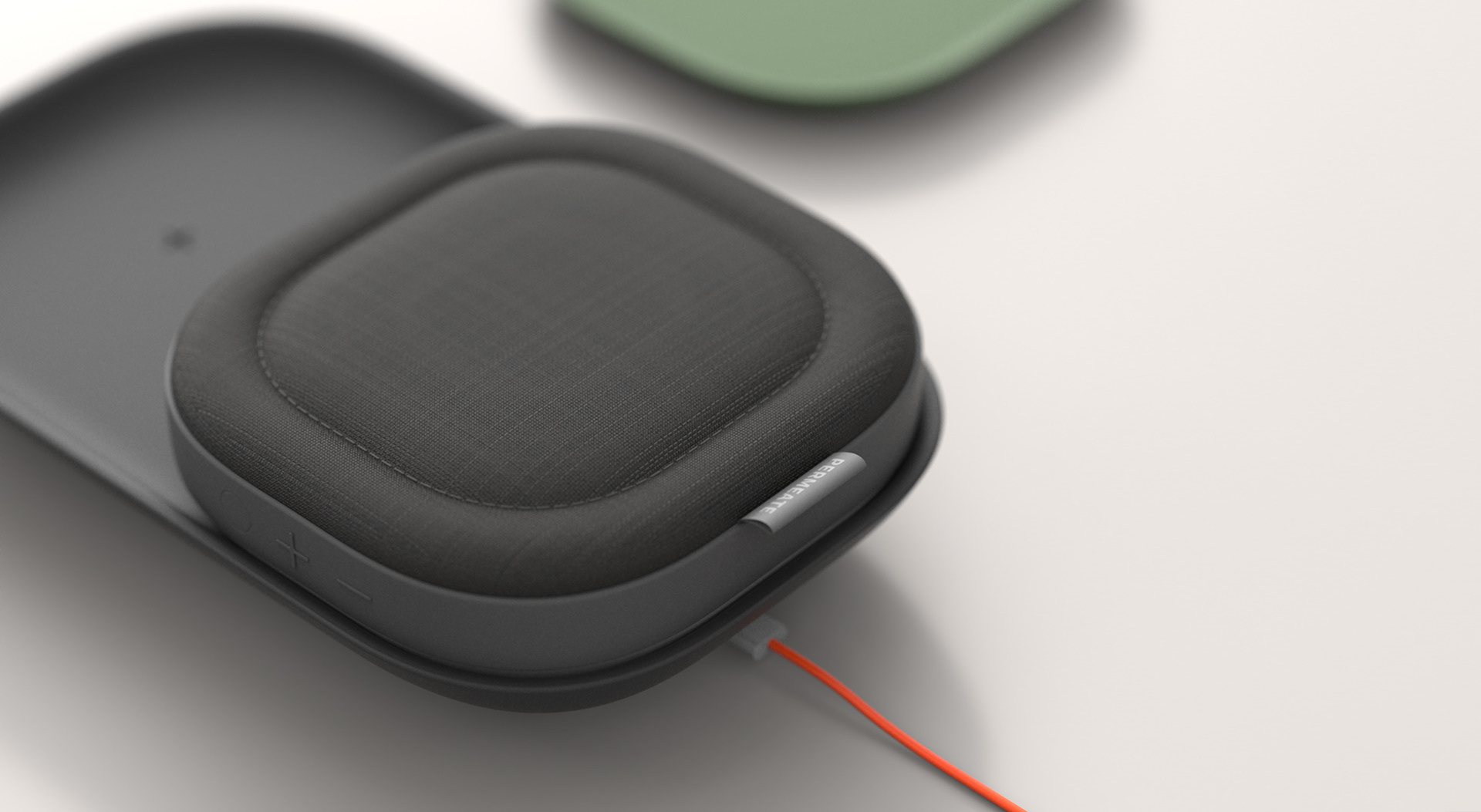 Applications of Smart Home Furniture
With the integrated application of the smartphone, you can see the shot screen of home care camera, and control the speaker and lighting. Finally, with more devices added to the application, Permeate Series will present people a home life of extended experience.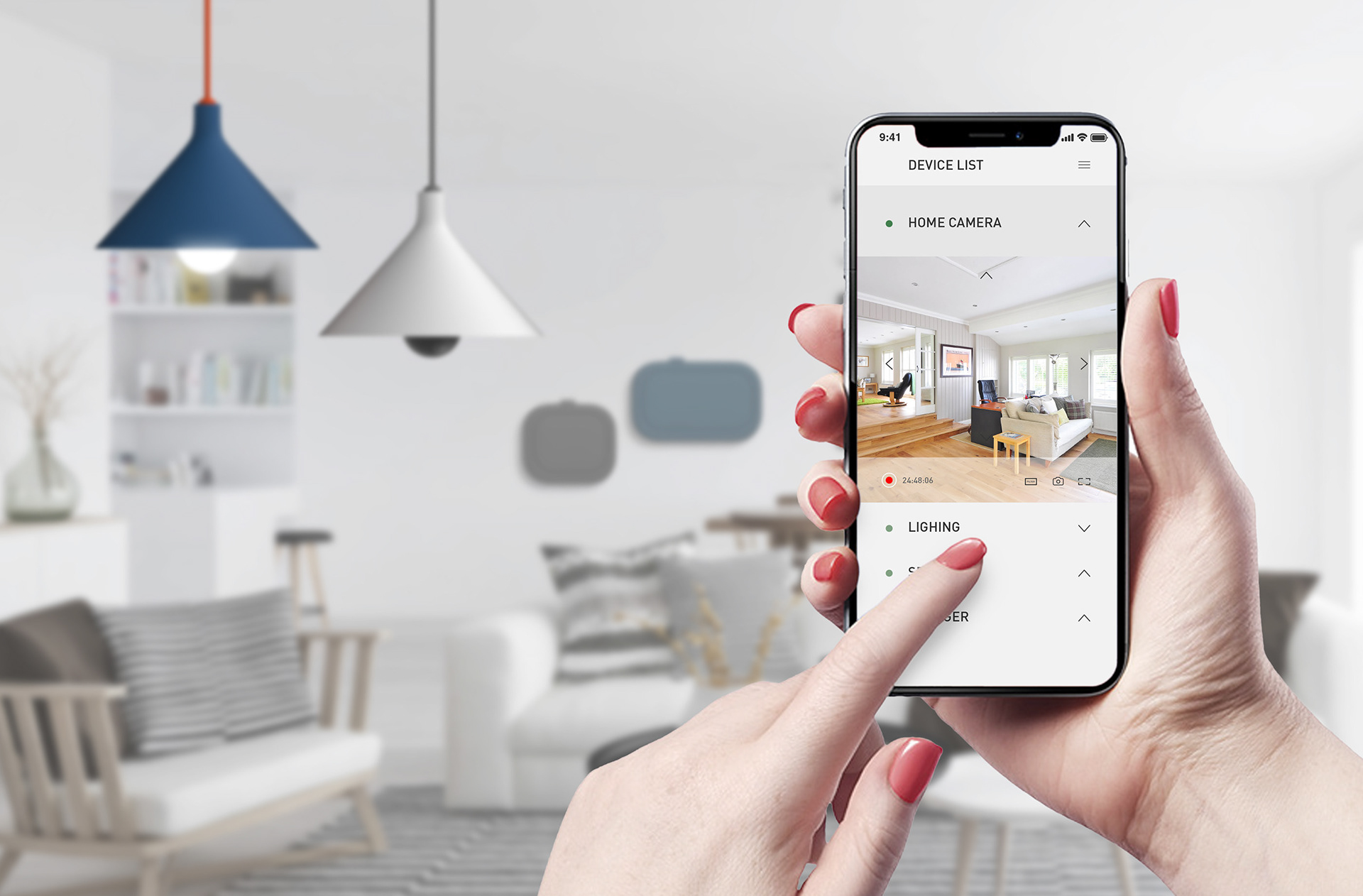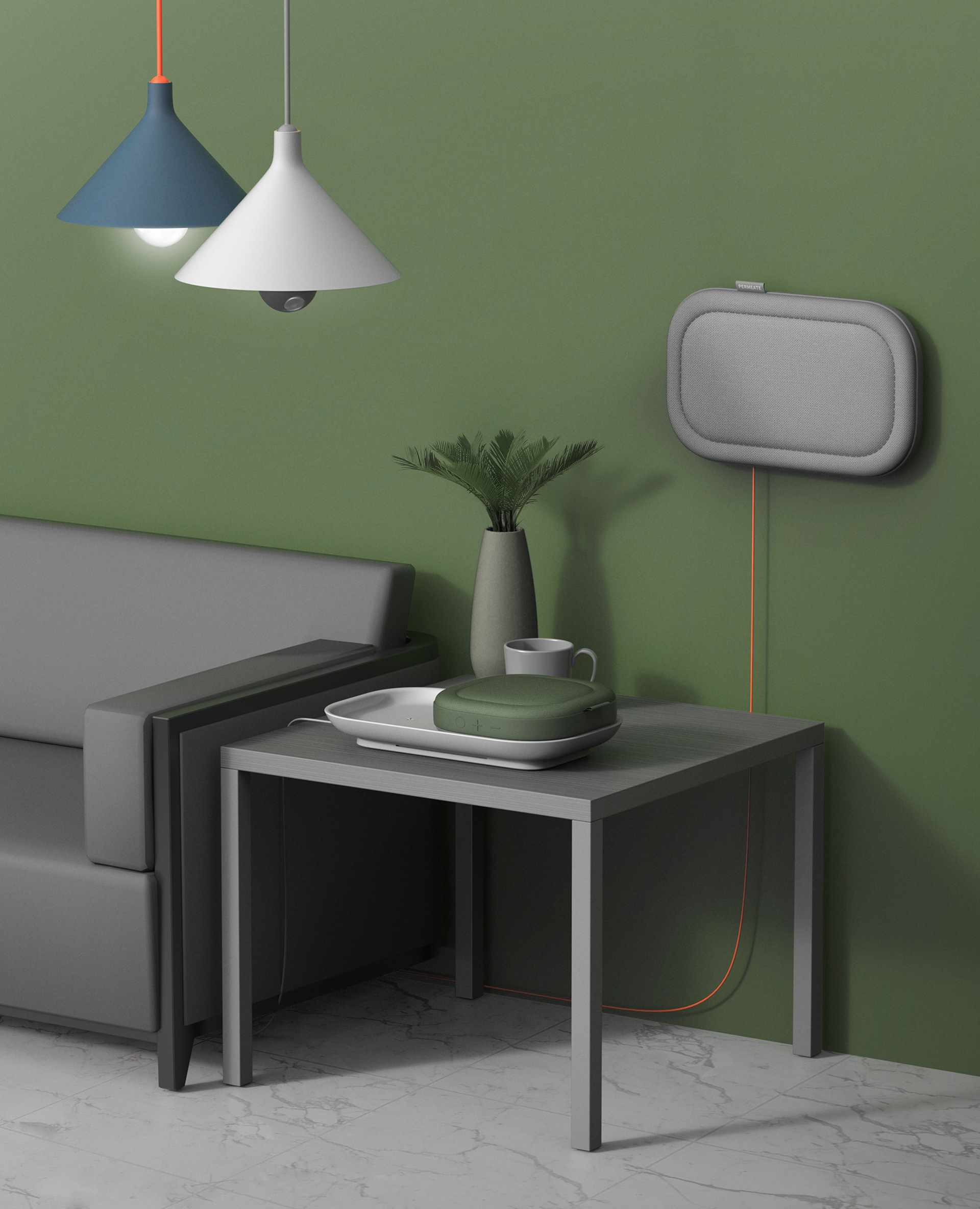 Designed with found/Founded
Copyrights 2017 found/Founded . All rights reserved